Retirement Income Strategies
We can help you design an income plan incorporating insurance and investment vehicles to help create opportunities for long-term growth as well as a strategy to help create income.
Retirement Income Strategies
Retirement income strategies are not just for the wealthy. As retirement nears, the traditional strategy has been to move growth-seeking products to more conservative, fixed-income products. 
One drawback to a longer life is the greater possibility of outliving your savings — creating all the more reason to develop a retirement income strategy designed to last a longer lifetime.
A significant loss in the years just prior to and/or just after you retire could negatively impact the level of income you receive over the course of your life. In fact, if a loss occurs earlier in life, there is also the chance that you may have more time to recover (versus a loss occurring later in retirement). Why? Simply because a smaller pool of assets is left to sustain you throughout your retirement years, and your assets may not have as much time to recover.
We can help you design a guaranteed retirement income strategy that incorporates insurance and annuity vehicles to create opportunities for long-term growth as well as guaranteed* income throughout your retirement.
Investing involves risk, including the potential loss of principal. Any references to protection benefits, safety, security, lifetime income generally refer to fixed insurance products, never securities or investment products. Insurance and annuity product guarantees are backed by the financial strength and claims-paying ability of the issuing insurance company.
Strategies for Financial Independence
When you are ready, here's what to do next. There are three ways we can help you:
1. Sign up for a Federal Benefits Analysis
2. Sign up for a seminar
3. Call or email to schedule your complimentary consultation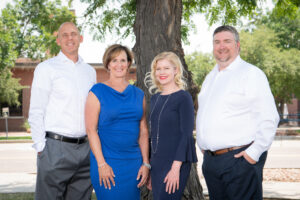 It can be difficult to make financial decisions without access to information. If you have questions or concerns about your current retirement strategy, feel free to contact us using the form below.
"*" indicates required fields
By submitting your personal information, you consent to be contacted by a financial professional regarding your financial strategy for retirement.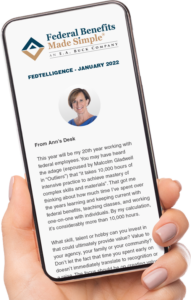 Join Our Monthly Newsletter
Our newsletter articles provide valuable information on timely and interesting financial issues across a variety of subject areas, including retirement, investment, personal finance, annuities, insurance, taxes, college, and government benefits.