Our firm works hard to create relationships with clients.
About Federal Benefits Made Simple
At Federal Benefits Made Simple we work hard to put your best interests first.
We're committed to helping you work toward achieving the retirement you want. We do this by providing guidance to help you develop an overall retirement income strategy, and offering a variety of insurance and investment products to help achieve the objectives of that strategy.
We have a strong team of professionals helping ensure you receive all the assistance you need not only in developing your retirement income strategy, but in maintaining it throughout your retirement.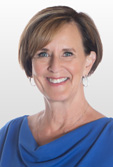 Ann Vanderslice, president and founder of Federal Benefits Made Simple, has helped federal employees understand their benefits, explore options to potentially optimize the value of their benefits, plan for retirement and organize income planning and IRA distributions since 2002.
With experience in federal retirement planning, Ann customizes planning and solutions to your specific needs. As part of the planning process, she works with you on an ongoing basis to track your progress and to help ensure that your retirement income strategy is meeting your needs.
Ann also is available to speak to groups of federal employees. She offers a variety of interactive presentations to help federal workers maximize their earnings in the federal benefit system.
Chartered Retirement Planning CounselorSM and CRPC® are trademarks or registered service marks of the College for Financial Planning in the United States and/or other countries.
Jeremy Rafferty
VICE PRESIDENT | Jeremy@federalbenefitsmadesimple.com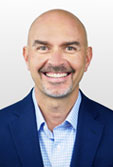 As Vice President of Federal Benefits Made Simple, an E.A. Buck company, Jeremy leads financial planning and client relations operations across the country. With over twenty years of experience in leadership roles in the financial services industry, Jeremy knows the impact and value that can be created for a client when a team of financial advisors works cohesively together to accomplish its goals.
"Many important things people deal with in life involve their finances," says Jeremy. "Our team and I know that we're operating in a big part of our clients' worlds and that's what motivates us and drives us to work together."
Ashley Robinson
FINANCIAL ADVISOR | Ashley@federalbenefitsmadesimple.com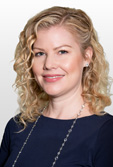 Ashley Robinson is a registered Investment Adviser Representative. She joined Federal Benefits Made Simple in June 2015 with over 10 years in the financial services industry with Merrill Lynch, JPMorgan Chase and Wells Fargo. Prior to that, Ashley graduated with a BA in Communications from Arizona State University in 2002. She recently relocated to Denver, Colorado, in December 2014 from Scottsdale, Arizona. She enjoys yoga/meditation, physical fitness activities, film and travel.
Dan Werts
FINANCIAL ADVISOR | Dan@federalbenefitsmadesimple.com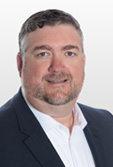 Dan Werts is a registered Investment Adviser Representative. He joined Federal Benefits Made Simple in January 2016, bringing with him over 20 years of experience in sales and customer service. He graduated from the University of Iowa in 2002 with a BS in Economics. Dan has a passion for providing the best client experience possible and helping to ensure that our clients have a clear understanding of their products and investments. He began at Federal Benefits Made Simple as a client service specialist, and has now taken on the role of an advisor in our new office in Colorado Springs. He resides in Castle Rock with his wife and two children and spends his time working on projects around the house and spending time outdoors.
Tiffany Viduya
NEW BUSINESS / CLIENT SERVICES COORDINATOR | Tiffany@federalbenefitsmadesimple.com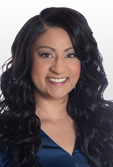 Prior to joining Federal Benefits Made Simple in August 2020, Tiffany spent 6 years working for the Boy Scouts of America in Denver. She brings more than 10 years of administrative experience and customer service with her. Outside of work, she is working towards her business degree from Red Rocks Community College. When she's not working or studying, Tiffany loves spending time with her family and friends, playing basketball, hiking, and traveling with her daughter.
Keith Brand
CLIENT SERVICES COORDINATOR | Keith@federalbenefitsmadesimple.com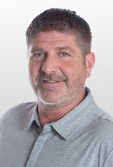 Keith Brand joined Federal Benefits Made Simple in November 2019. He brings 20 years of Financial Service, Portfolio Management and Wealth Management experience with him. Keith has a BS in Finance from Indiana University, Kelley School of Business and obtained his CERTIFIED FINANCIAL PLANNER™certification in 2009; he takes this responsibility as a CFP® professional very seriously. He has a passion for doing the right thing for the client, taking a holistic view of the client's financial situation and servicing client needs. Keith enjoys spending time with his wife, wood working and building things although most of his time is spent with his kids. Whether it's attending his oldest daughter's volleyball games and working through the college planning process; going to his middle daughter's horseback drill team practices/events; or going to his son's sporting events.
Linda Cooper
ADMINISTRATIVE COORDINATOR | Linda@federalbenefitsmadesimple.com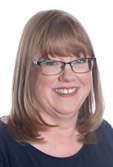 After spending more than 20 years in office management and customer service at a dental practice, Linda recently joined our administrative team. She has a Bachelor of Fine Arts from Colorado State University and is a lifelong Coloradoan. Linda lives in Lakewood and enjoys volunteering, biking and exploring our great state. She also plays the hand bells and occasionally crews on a hot air balloon.
Sarah Kain
OPERATIONS MANAGER | Sarah@federalbenefitsmadesimple.com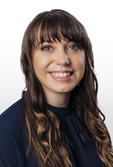 In her operations role, Sarah brings over 6 years of experience in office management, business administration, as well as recruiting. Prior to joining Federal Benefits Made Simple, in her most recent roles, Sarah focused on business development and growth as well as streamlining and refining internal processes. When she's not at work, Sarah enjoys spending her time outdoors, exploring local breweries, cooking, listening to podcasts, and gardening.
Strategies for Financial Independence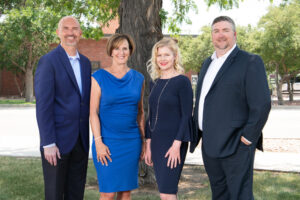 It can be difficult to make financial decisions without access to information. If you have questions or concerns about your current retirement strategy, feel free to contact us using the form below.
"*" indicates required fields
By submitting your personal information, you consent to be contacted by a financial professional regarding your financial strategy for retirement.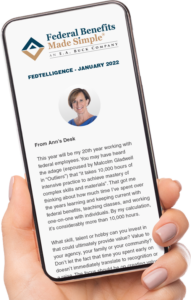 Join Our Monthly Newsletter
Our newsletter articles provide valuable information on timely and interesting financial issues across a variety of subject areas, including retirement, investment, personal finance, annuities, insurance, taxes, college, and government benefits.