Federal Benefits Analysis
We can help you design an income plan incorporating investment vehicles to create opportunities for long term growth, as well as, incorporating insurance to guarantee income throughout your retirement.
Federal Benefits Analysis
At Federal Benefits Made Simple, we can help you navigate the maze of your federal benefits to calculate and determine their value while you're working and in retirement. The Federal Benefits Analysis provides a comprehensive overview of your annuity and survivor benefit options, Thrift Savings Plan contributions, allocations and projected future value and reviews your insurance coverages (FEGLI, FEHB, FLTCIP).
Strategies for Financial Independence
When you are ready, here's what to do next. There are three ways we can help you:
1. Sign up for a Federal Benefits Analysis
2. Sign up for a seminar
3. Call or email to schedule your complimentary consultation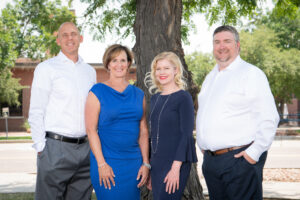 It can be difficult to make financial decisions without access to information. If you have questions or concerns about your current retirement strategy, feel free to contact us using the form below.
"*" indicates required fields
By submitting your personal information, you consent to be contacted by a financial professional regarding your financial strategy for retirement.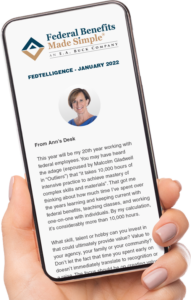 Join Our Monthly Newsletter
Our newsletter articles provide valuable information on timely and interesting financial issues across a variety of subject areas, including retirement, investment, personal finance, annuities, insurance, taxes, college, and government benefits.