You may be able to use time to your advantage when investing for wealth accumulation.
The longer you invest, the more potential your money has to compound interest. If your portfolio has not fully recovered from losses in recent years, you may wish to consider a more aggressive allocation to make up for lost ground and get back on track to accumulating wealth.
However, with fluctuations in the stock market, it is important to remember that more conservative retirement strategies typically have only a portion of the assets invested in the stock market. Allocations can be set aside for more conservative investments and/or secured* income contracts such as annuities. Annuities are long-term vehicles designed to generate supplemental income during retirement. They have minimum guarantees backed by the strength and claims-paying ability of the issuing insurance company. After all, the last thing you want to do is lose more ground during the next market correction.
All investments are subject to risk including the potential loss of principal. No investment strategy can guarantee a profit or protect against loss in periods of declining values. Any references to guarantees or lifetime income generally refer to fixed insurance products, never securities or investment products. Insurance and annuity product guarantees are backed by the financial strength and claims-paying ability of the issuing insurance company.
Strategies for Financial Independence
When you are ready, here's what to do next. There are three ways we can help you:
1. Sign up for a Federal Benefits Analysis
2. Sign up for a seminar
3. Call or email to schedule your complimentary consultation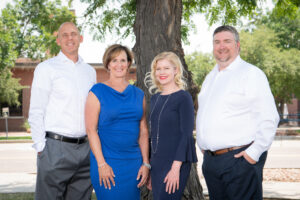 It can be difficult to make financial decisions without access to information. If you have questions or concerns about your current retirement strategy, feel free to contact us using the form below.
"*" indicates required fields
By submitting your personal information, you consent to be contacted by a financial professional regarding your financial strategy for retirement.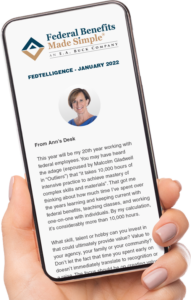 Join Our Monthly Newsletter
Our newsletter articles provide valuable information on timely and interesting financial issues across a variety of subject areas, including retirement, investment, personal finance, annuities, insurance, taxes, college, and government benefits.