Adding an annuity may be an opportunity to help ensure a portion of your retirement income will be guaranteed.
Today, the majority of the burden for retirement income seems to have shifted to the individual. For this reason, you may want to consider a guaranteed* fixed income component to your retirement strategy. In short, adding an annuity may be an opportunity to help ensure a portion of your retirement income will be guaranteed. An annuity is a contract you purchase from an insurance company. For the premium you pay, you receive certain fixed and/or variable interest crediting options able to compound tax deferred until withdrawn. When you are ready to receive income distributions, this vehicle offers a variety of guaranteed* payout options. Most annuities have provisions that allow you to withdraw a percentage of the value of the contract each year up to a certain limit. However, withdrawals will reduce the contract value and the value of any protected benefits. Excess withdrawals above the restricted limit typically incur "surrender charges" within the first five to 15 years of the contract. Because they are designed as a long-term retirement income vehicle, annuity withdrawals made before age 59½ are subject to a 10 percent penalty fee, and all withdrawals may be subject to income taxes.
Guarantees and protections provided by insurance products, including annuities, are backed by the financial strength and claims-paying ability of the issuing insurance carrier.
Strategies for Financial Independence
When you are ready, here's what to do next. There are three ways we can help you:
1. Sign up for a Federal Benefits Analysis
2. Sign up for a seminar
3. Call or email to schedule your complimentary consultation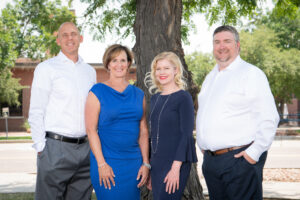 It can be difficult to make financial decisions without access to information. If you have questions or concerns about your current retirement strategy, feel free to contact us using the form below.
"*" indicates required fields
By submitting your personal information, you consent to be contacted by a financial professional regarding your financial strategy for retirement.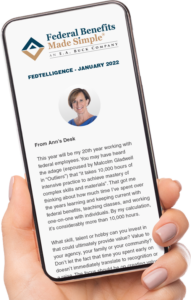 Join Our Monthly Newsletter
Our newsletter articles provide valuable information on timely and interesting financial issues across a variety of subject areas, including retirement, investment, personal finance, annuities, insurance, taxes, college, and government benefits.